Are you thinking about studying or pursuing a career in actuarial science, or just want to see what this fast-growing profession is all about? If so, then this article is for you. In an interview, Wahaaj, a recent McGill graduate, shared about his job-hunting experience and life as an actuarial associate at Manulife while reflecting on the lessons he learned after finishing school.
About Wahaaj
Wahaaj is an Actuarial Associate at Manulife, where he has worked for over 3 years. After receiving his Honours Economics and Finance, Mathematics degree from McGill University, he held several positions in actuarial science. 
Working at Manulife
At Manulife, Wahaaj's role combines aspects of data analytics and actuarial science. In experience analytics, he looks for trends in data from insurance products, sets assumptions, and creates models that are helpful for product decisions. For example, he could predict the likelihood of users dying at a certain age, and how that probability changes between smokers, non-smokers, and other demographics for the life insurance products offered by Manulife.
Wahaaj has a fairly flexible schedule due to the nature of his role. He mostly works from home and rarely visits the office. His schedule is entirely based on the product he needs to work on, giving him lots of flexibility when arranging his workload. Since he only needs to deliver a presentation at the end of analysing each product, he has the choice to determine how he likes to allocate his workload throughout the weeks that a project runs. When it's required, he can work 12 hours a day, 7 days a week, but other times, he might just be working one day a week. Wahaaj's hours as an actuarial associate differ from most of the other roles at Manulife.
Succeeding in Actuarial Science
Wahaaj believes that the biggest determining factor of success as an actuary is perseverance. At the beginning of their careers, actuaries often need to balance a full-time job and multiple exams throughout the 2-3 years in order to obtain their designation. 
Typically, after graduating with a degree in actuarial or math, one needs to write 4 to 5 exams to become fully certified, all while finding or working in a job.  Each exam might take around four months of studying. The exams are usually 4 to 5 hours in length and require test-takers set aside at least a full month, or 400 to 500 hours, to prepare. Because of that, it is tough to have a life outside of work and exams, but obtaining the in-demand designation is very rewarding after a few years of hard work.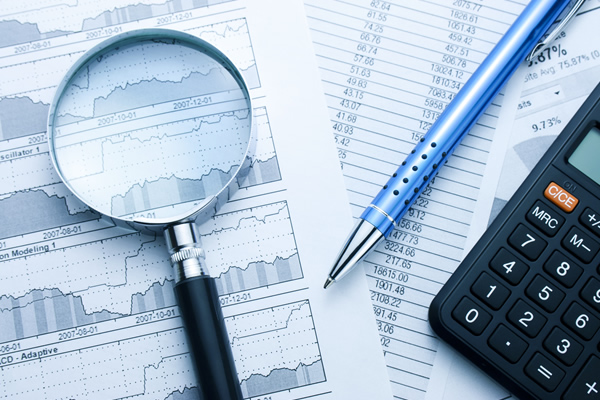 People fail or encounter setbacks ninety percent of the time, but if they persevere and keep going at it, they can usually get the designation eventually. Having a full-time job during the day and lots of studying to do on top of that is challenging, but can also be an enjoyable process, especially for those who like analyzing and solving problems.
Job Hunting
After graduating from McGill in Montreal, Wahaaj moved to Toronto to access more job opportunities. He first completed an 8-month internship at Manulife, where he had the chance to demonstrate his ability to handle pressure. Before getting a full-time offer, he went through an interview process, where he was asked scenario-based questions and about his thoughts on the company. 
At first, it was very hard for Wahaaj to find a job as an actuary, but he was able to secure an offer by leveraging LinkedIn to get in touch with recruiters from insurance companies in Toronto. He reached out, explaining that he was new to Toronto and wanted to understand the job market, and grabbed coffee with them. 
To prepare for these coffee chats, Wahaaj did a lot of research on his own. He treated these conversations like talking to a friend. He would ask the other person what they're working on and talk about his own passions and interests. Instead of doing a "resume presentation", Wahaaj tried to be interesting when talking about the projects he worked on.
Reflecting on his job hunt, Wahaaj believes that networking and asking people for their time really worked for him. At one point, he also asked for some training for an actuarial software. He learned to handle rejection with ease and knew it was okay when people didn't respond to his requests.
Preparing to Enter the Workforce
For anyone looking to work in analytical roles, being familiar with programming is very helpful. The programming knowledge Wahaaj gained in university made his daily work a lot easier by allowing him to automate processes. 
School also taught him how to handle pressure. Wahaaj believes that knowing the fundamentals of project management can be really useful. There are many important life skills that schools don't teach us, such as taking on leadership positions and pushing our boundaries.
Why Become an Actuary?
Becoming an actuary requires perseverance and great analytical skills, and many don't meet these standards; there aren't many actuaries in the country. Therefore, once obtaining the designation, everything becomes easier. Actuaries control the job market in the end and are often demanded by many companies. That being said, it largely depends on the individual's interests. The career would be a good fit for those who like making predictions and dealing with numbers. Someone who doesn't like these things or wants to meet people and socialize on a daily basis might find the job boring.
Advice for Students
There is a gap between the skills obtained in school and the skills required to succeed in life. Wahaaj's biggest piece of advice is to understand that things happen on their own. We need to be confident in our abilities and learn to laugh about failure. High school is the time to focus on learning life skills and doing uncomfortable things. When an opportunity comes, those who are prepared for it will be able to take on the challenge. Rather than trying to win and wanting everything to happen our way, Wahaaj likes to think of life experiences as things we consistently learn from. On top of that, don't stress too much over a job; use the time in school to try different things.
The Future
In the next ten years, Wahaaj plans on getting a designation and working for 2-3 years, during which he will try to figure out where his interests lie. He sees himself as a career nomad; he hopes to work on something different every 5 years instead of being in the same role for the rest of his life.
---
For more interviews and articles in the Top Young Professionals series, please check out our YouTube channel and Instagram page.